Of course I would like to review the top over ear headphones more often, but unfortunately it happens once or twice a year. As a consolation I can note that the quantity is compensated by quality and today I will dpeak about the Kennerton Thror flagship.
Of course I would like to review the top over ear headphones more often, but unfortunately it happens once or twice a year. As a consolation I can note that the quantity is compensated by quality and today I will dpeak about the Kennerton Thror flagship.

I think it is no secret that Kennerton trademark belongs to well-known Fischer Audio company. When they have switched to creating the flagship models from scratch, it has become evident they have needed a new brand and Kennerton has become just it. The first flagship Odin model has received warm welcome and many positive reviews, users have appreciated full of drive and emotional presentation of those isodynamic headphones, however, the weight has been abundant — 700+ g. is no joke.
The developers have spent much time changing the model construction and have been able to significantly reduce weight by using less metal and more modern materials like carbon. They have also tuned the sound differently and have presented a new, more neutral model, named Trhror. Odins have been re-worked as well, and are sold with a reduced weight under the name Thridi.
The price of flagship varies from 3000 to 4000 EUR depending on the used wood and the model still has steady demand.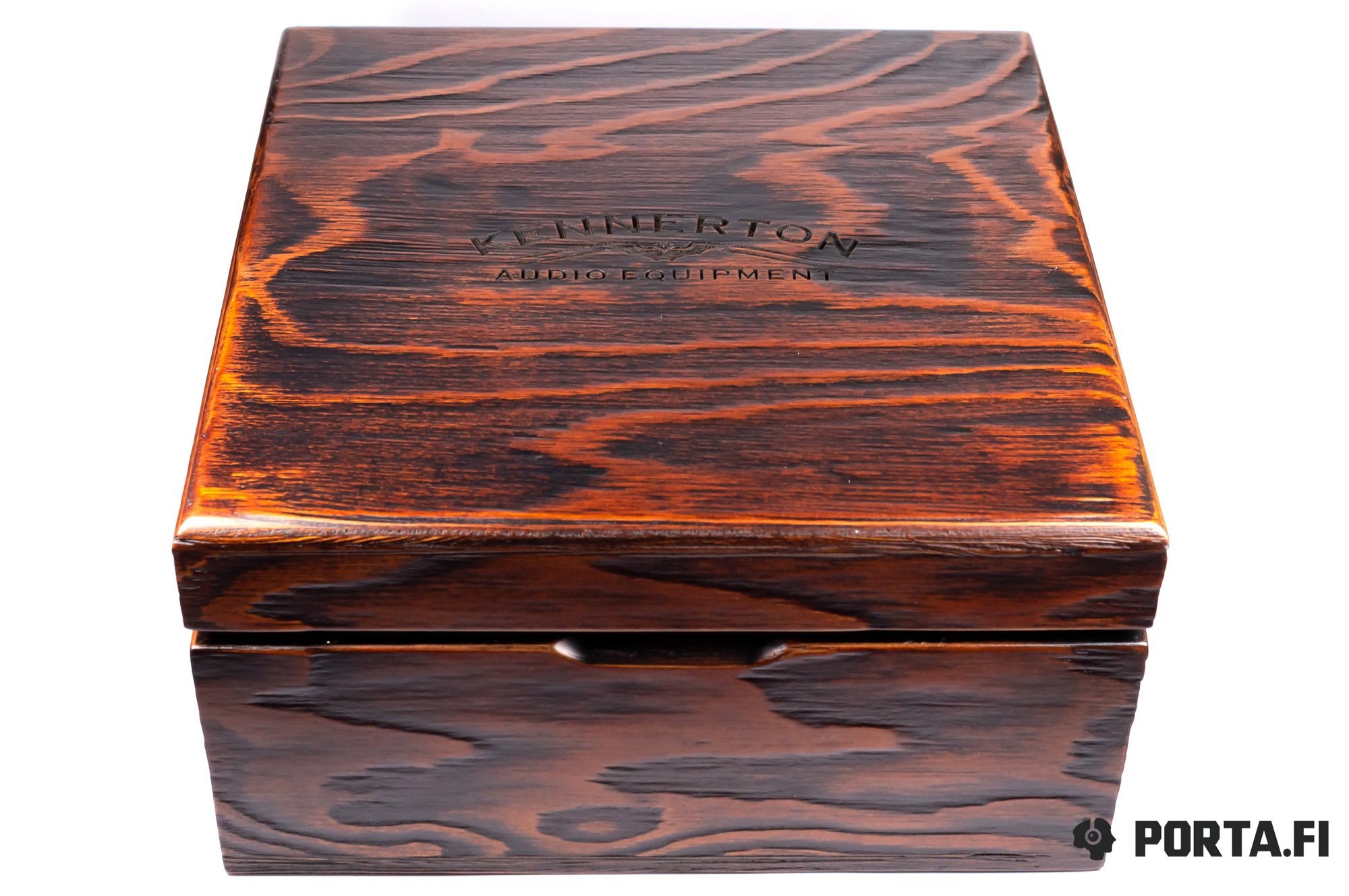 Specifications
Transducers: 80 mm, isodynamic
Frequency range: 10 Hz – 55 kHz
Impedance: 42Ω
Sensitivity: 100 dB
Max power: 500 mWt
Cable: 2 m, detachable with Mini XLR connectors
Jack: 6.3 mm TRS
Weight: 480 g.
Packaging and accessories
Here is where we get luxury. The headphones are sold in a stylish wooden box with fabric cloth inside. This makes us take them serious and underlines status of the model. The box has become more compact than in Odin's but still occupies whole shelf.
Inside there are headphones and warranty card in envelope, soft pouch for storage and stock cable.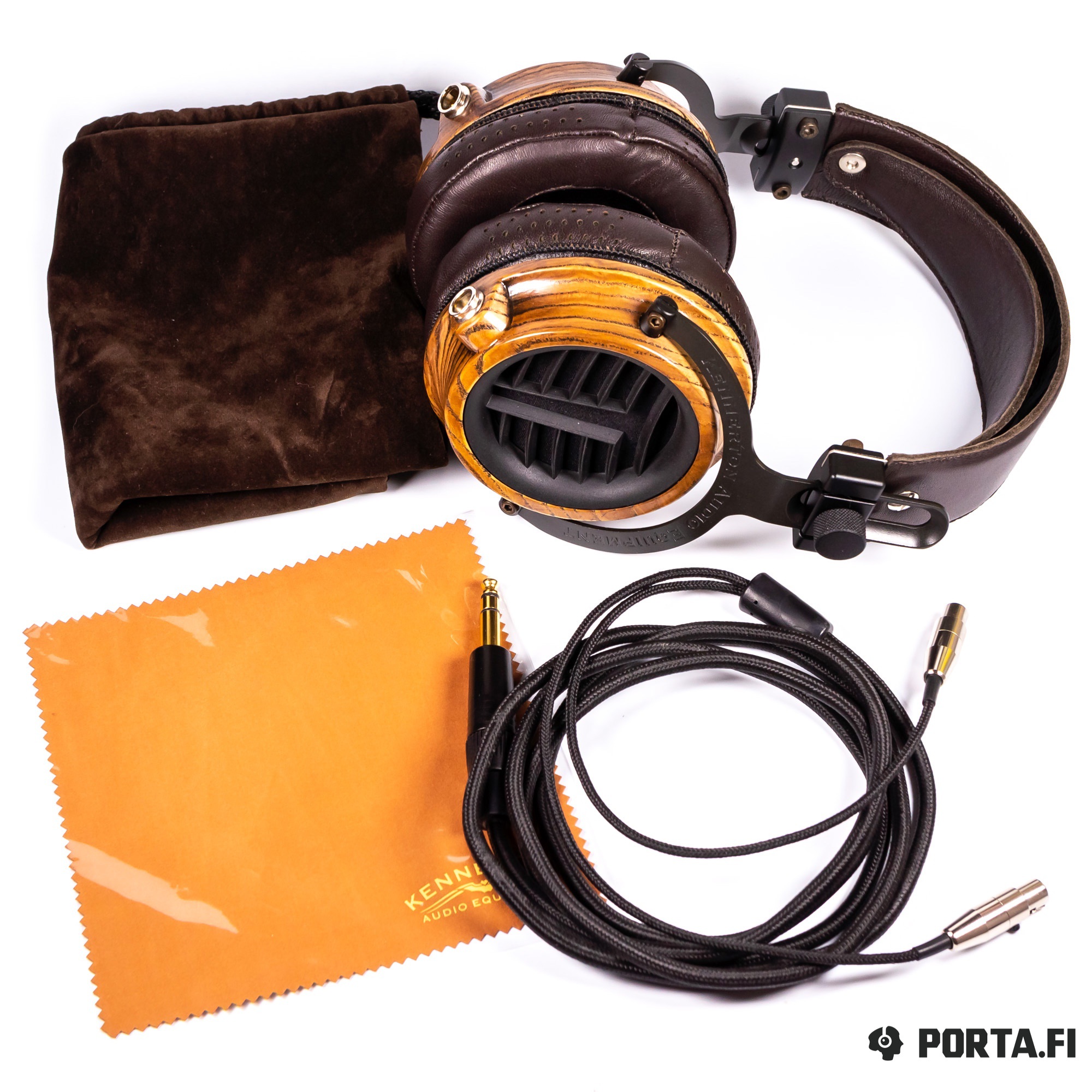 Design and comfort
The appearance is similar to the previous model — and yes, why change something that is good? The company is proud of wooden cups created by their own technology. They pass lots of processing stages and are not only stylish but durable. There are different wood choices, starting from simple, such as ashtree or nut-tree and also exotic, including variants from hardened wood.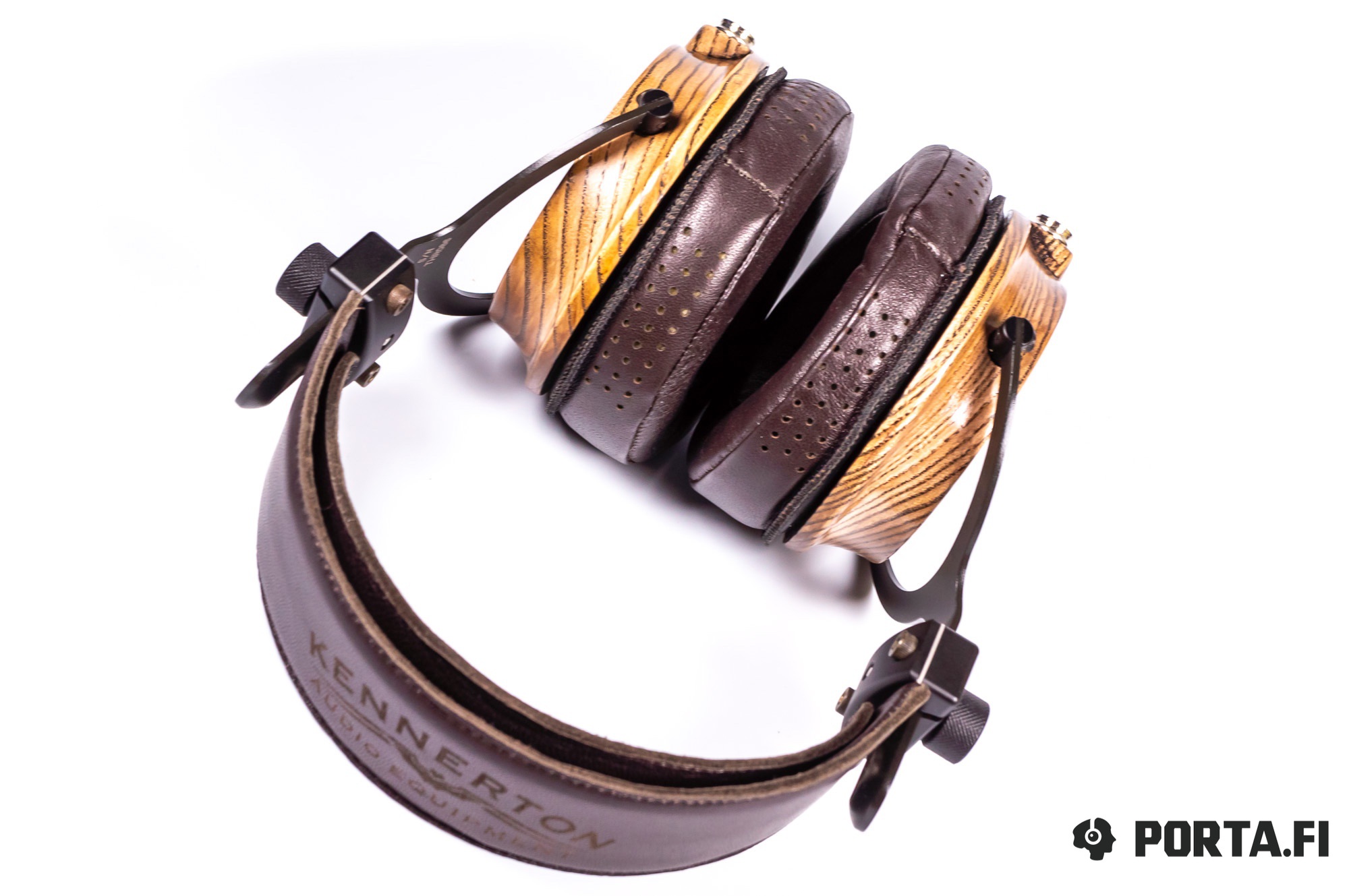 The second know-how is an interesting system of headband fixation to forks that allows not only to conveniently set the size but also an angle vertically, and this allows to get better fixation and better sound as a result. The headband itself is made of springy still with leather on top. There is leather below as well that spreads the load. It copes with its task well and in combination with less weight brings more comfort, especially you can feel it during the transition from Odin.
The ear cups are made of high-quality leather, they are angled and have perforation that makes sound better. The insides are soft so they do not create excessive pressure.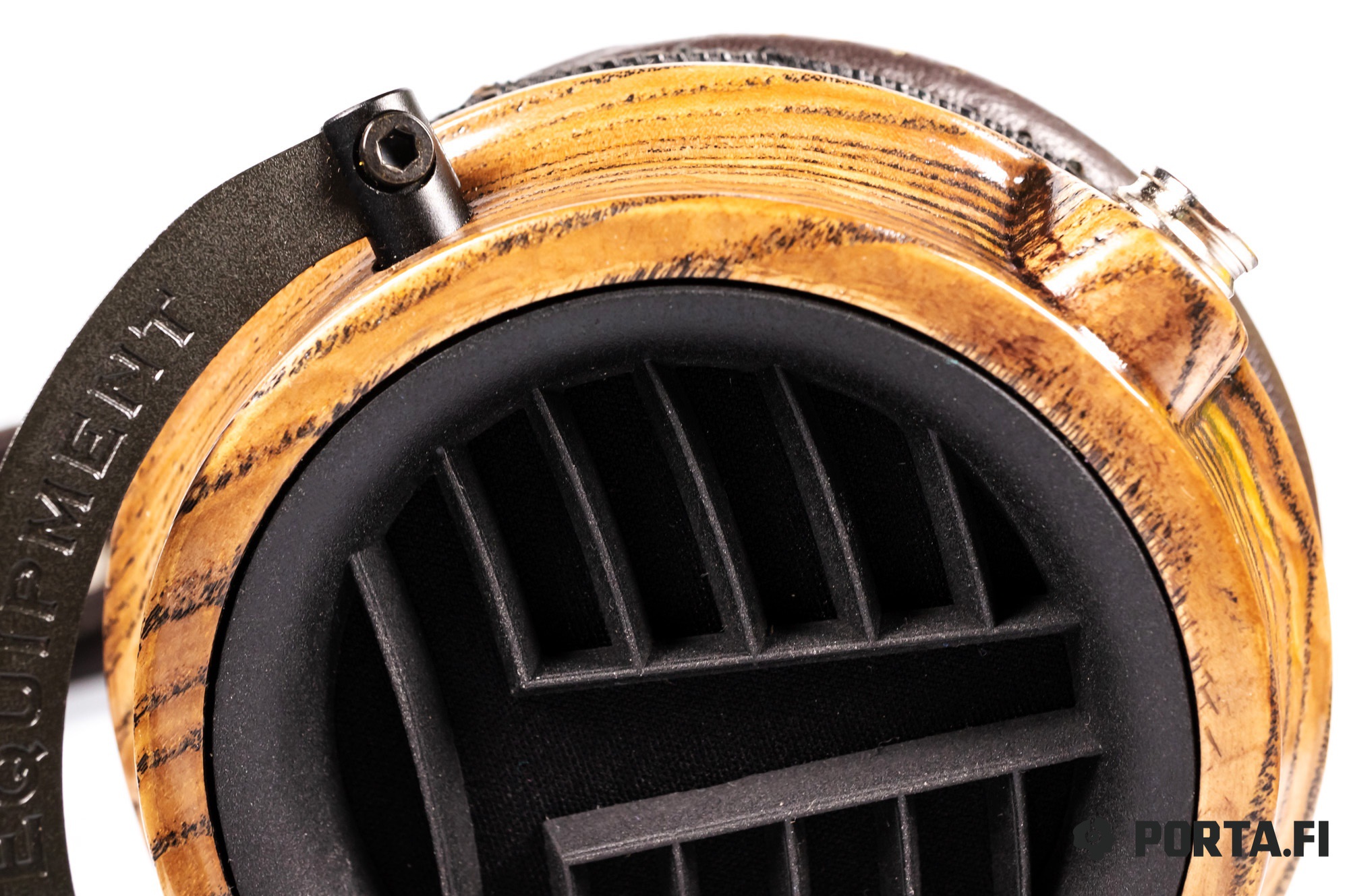 The headphones are fully open, the outer grille with stylized T letter is made of plastic to reduce weight. Due to open structure the model is only suitable for home usage, but I doubt someone might want to wear Thrors outside.
The cable is detachable with 4-pin Mini-XLR connectors, so you won't have trouble in getting a spare cable for those — the ones from Audeze and ZMF will fit. The stock 2-meter cable is somewhat noisy but not too much. It is acoustically rather good, but most of users will change it for something better looking.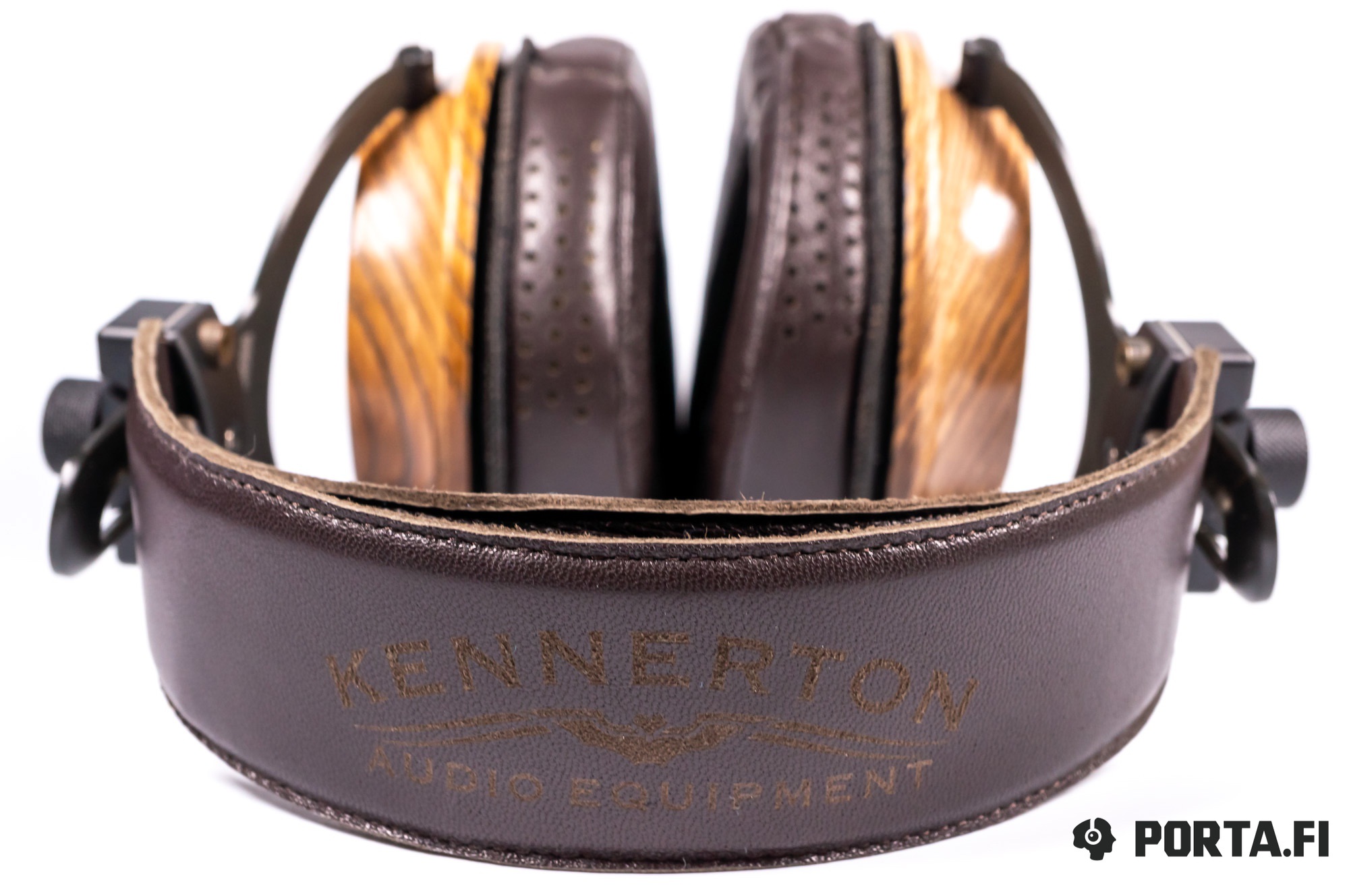 The headphones have great build quality, there is almost no plastic, maximum of well-processed wood, leather and metal.
Sound
I have used the following equipment for listening purposes.
Yulong DA10 and Resonessence Labs Concero HP as DAC and amp
Apple MacBook Pro Retina 2016 as a source
Audirvana+ as a player
Lotoo Paw Gold Touch, Astell&Kern A&ultima SP1000 as portable players
Hi-Res recordings in Lossless-formats (Dr. Chesky The Ultimate Headphone Demonstration Disc and others)
I have allowed 120 hours of burn in prior to final listening with audible changes for the first 100 hours.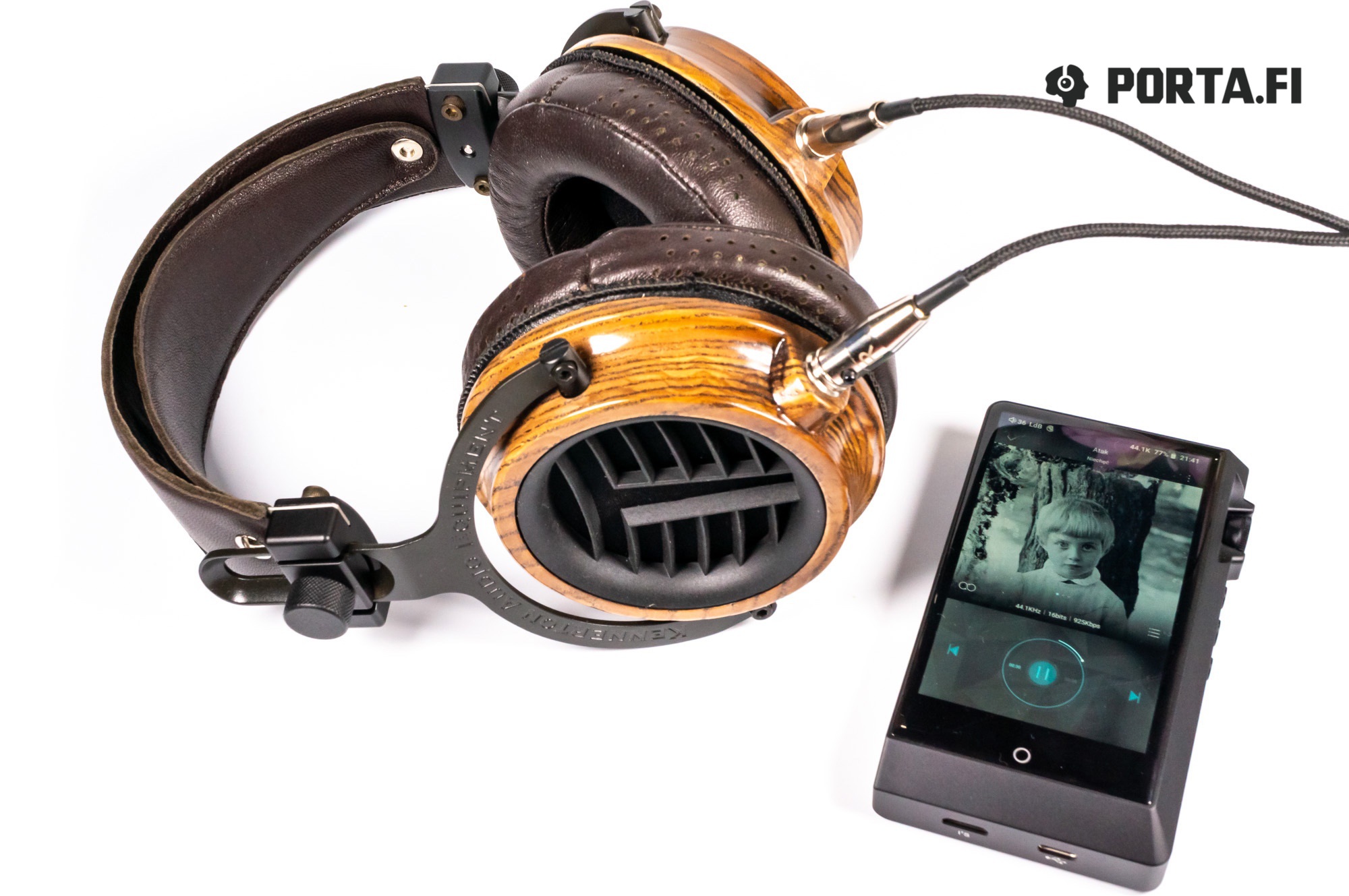 The presentation of Thrors is opposite to those of Odins, those headphones have been created for neutral sound with leaning to technical side for those who appreciate the lack of artificial accents.
The bass of this model is linear without any obvious accents. There is a bump in midbass region but it is not huge and can be neglected. Lows are speedy and very detailed, with good weight and thickness (as far as the amplifier allows). Upon the whole the lows are typical for technical and neutral isodynamic models but not as dry as some HiFiMan models, the bass here is good in terms of power and weight, as well as such technicalities as depth, control and textures.
Mids have the same character of good isodynamic models. They are natural, detailed, with good balance between micro details and macro contrast. They do not bring anything from themselves, they are critical to recording quality and you will hear exactly what is in the recording. Good recordings can bring much joy with their naturalness and correct weight of instruments and vocals. The sound stage is close to a record-breaking value in width and slightly less in depth. The volume is a great plus of this model and it is still likely to technical isodynamic headphones.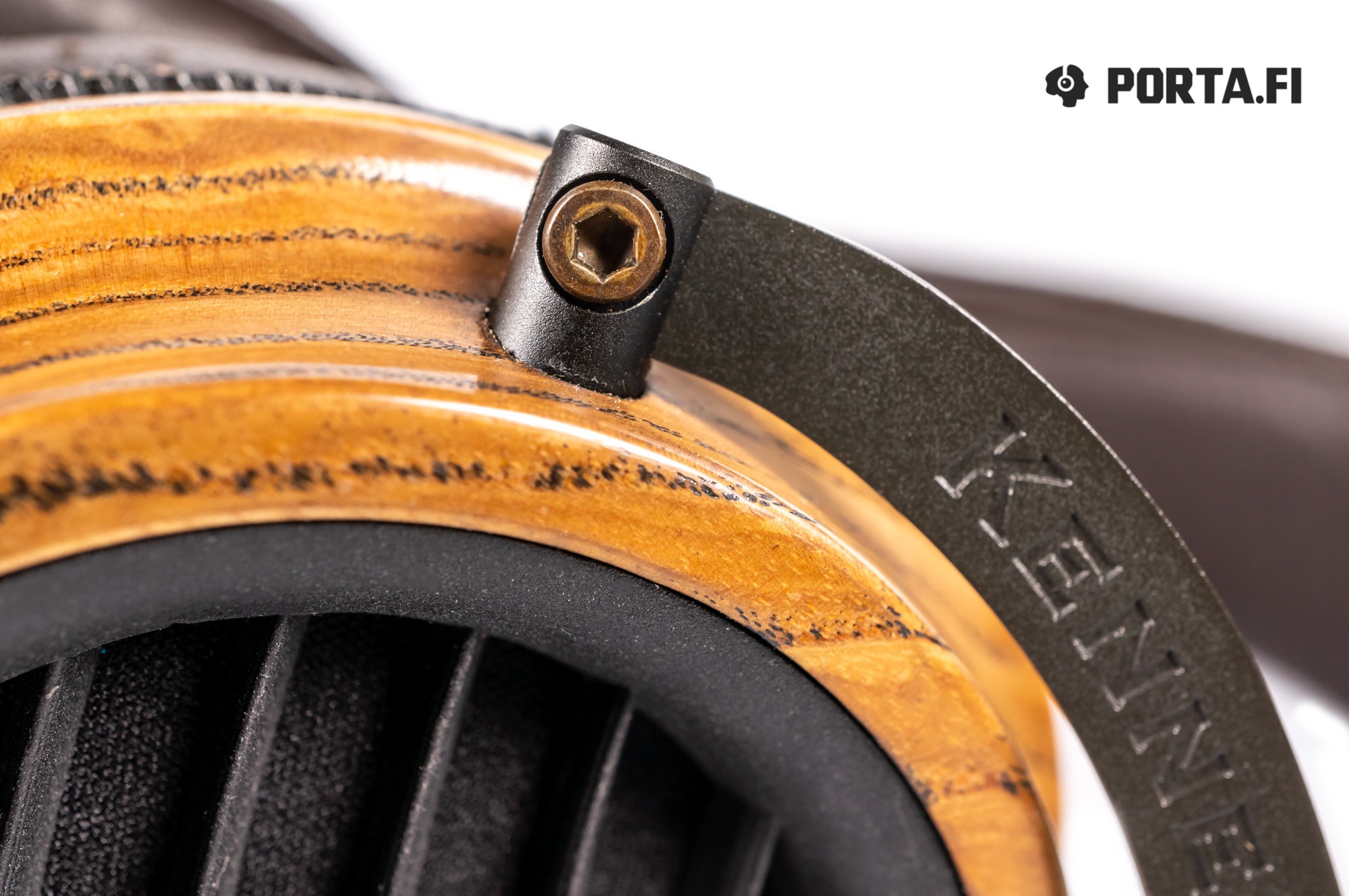 The highs are somewhat accentuated with main peak in the region of 9 kHz. I like this bump as it adds transparency and clarity and this plays vital role in sound stage building. To my hearing highs are not over abundant, but still you have to listen to them first if you consider yourself too treble-sensitive. Of course treble is technical, detailed with good length and realistic attacks and decays. The correct weight of this frequency range provides great naturalness and good layering will appeal to those who love rich overtones and nuances.
Comparisons
I have very little number of headphones with such price tag and there is no sense in comparing top to something that lies lower, so there will be won't much to compare.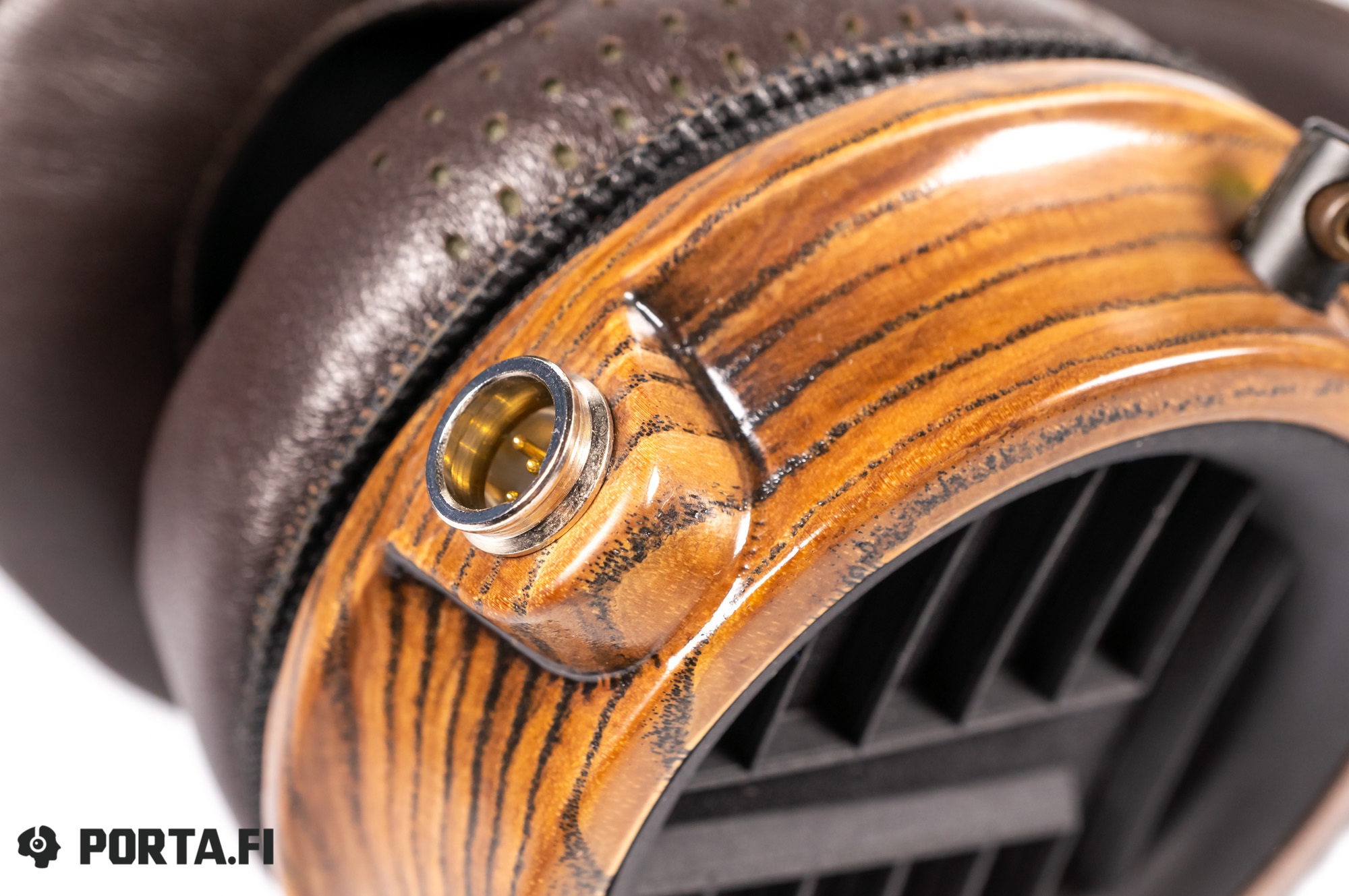 Kennerton Odin I have already said about brief difference of current and previous flagships but will underline them again. Odins are more emotional and have more accentuated bass and macro details. Thror are more monitor, it's like virtuoso vs rocker.
Meze Audio Empyrean Those models are somewhat similar, the developers seem to have had the similar tasks — to make neutral but not too dry headphones for lovers of honest presentation. But there is devil in details, of course and there are differences between them. The most obvious one is the lack of bump in highs and this makes Empyrean sound sometimes more natural, but in direct comparison the lack of clarity is sometime obvious. Also the Romanian model has slightly better micro details while losing in macrodetails somewhat. The Empyrean bass is more accentuated but more lightweight, but I wouldn't call this a day and night difference.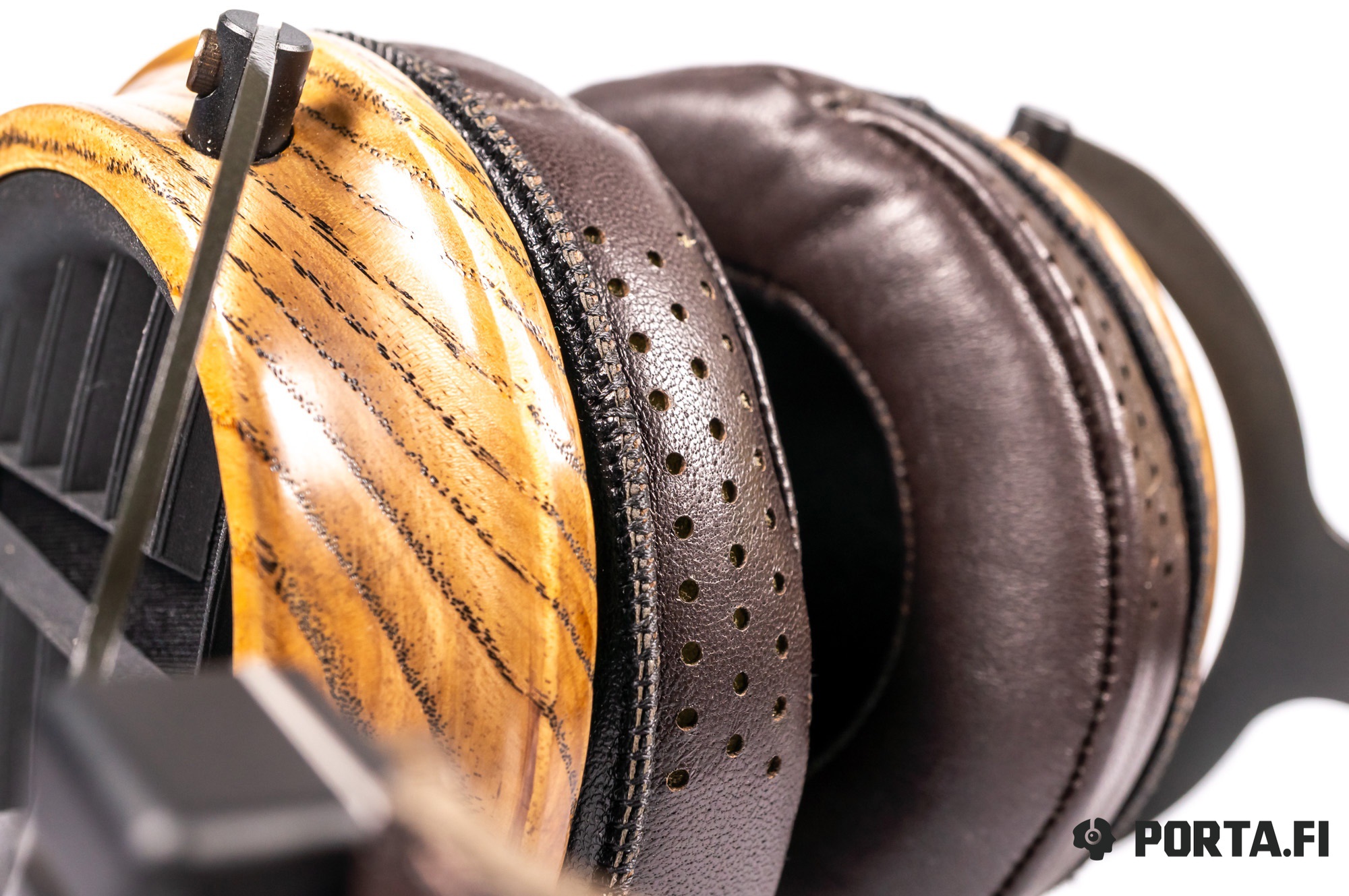 Compatibility
The headphones are moderately demanding so they won't require too much power. On the other hand those are top-class isodynamic headphones, so the power won't be excessive, as well as resolution and good frequency range controls. Of course they should be best used with desktop DAC/amp of starting top segment and up. You might want to avoid exceedingly bright devices since in combination with elevated highs there may be abundance.
In terms of style Thror are absolutely universal, it is necessary to understand that they do not add anything from themselves and show all the flaws — 8 out of 10 in terms of recording quality sensitivity.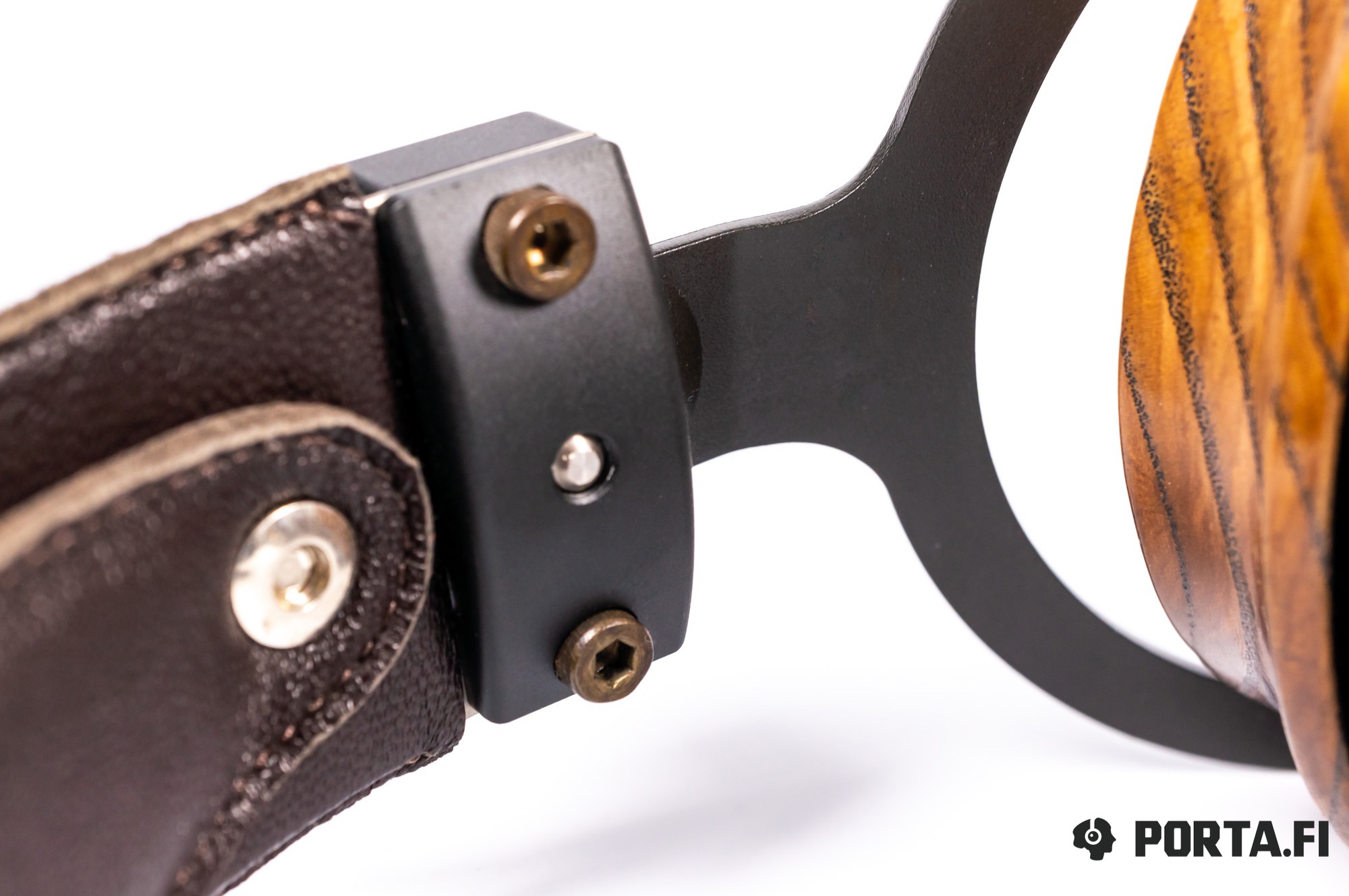 Example tracks
Miles Davis — Give it Up The track recorded in 1985 and released only this year provides us with the only question — why has it taken so long? Great jazz in versatility and quality performed by virtuoso and well-recorded. Take good headphones (Thrors) and feel the juicy bass line and piercing trumpet improvisations, as well as percussion appearing from left and right. It is a great attraction underlined by neutrality and technicality of Thror.
A Perfect Circle — Disillusioned Another example of what I have said in one of previous reviews. A Perfect Circle is a supergroup that has been created by prog artists for relaxation. You should find its roots in Tool that has released the first album in 13 years recently. Disillusioned is great in such fragile beauty that Wilson usually measures quite well, but the track is more dynamic. Thrors bring joy to this and allow to enjoy this elegant and great track with some aggression.
Prince & The Revolution — Purple Rain Of course I like to find something unusual and new but sometimes it is worth to turn back and to assess well-forgotten past. Pity that the new remaster album of Prince does not include his biggest hit, but there is nothing to do about that — we will listen to the first version with the help of neutral Thrors. They help to feel all the choir beauty, the guitar solo, brand vocals — everything that has allowed Prince Roger Nelson become one of the pop-music kings.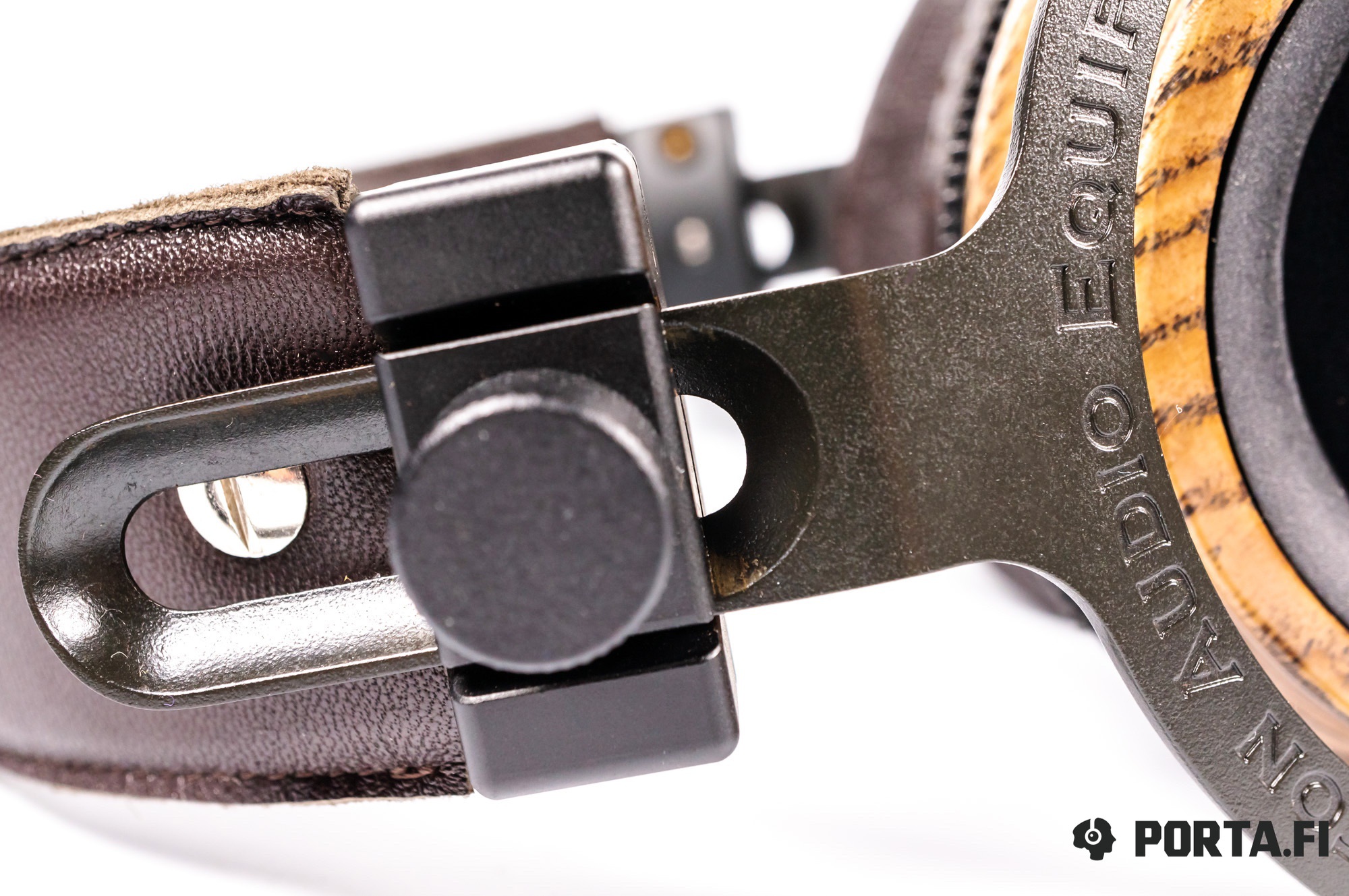 Conclusions
Great synthesis of construction and technicality beauty in sound. This is the case when you get not a mere stock item, but an exclusive model built from scratch with well-thought details where every sound peculiarity was planned and is not accidental.
Translated by: Vadim Kolchev