PLANAR MAGNETIC OPEN BACK OVER-EAR HEADPHONES
HIGH-FIDELITY HEADPHONES
FOR PROFESSIONALS AND AUDIOPHILES
The headphones represent the essential tool for the most demanding professionals. The only objective: to be the ultimate tool for high-quality playback. These headphones incorporate a remarkable evolution of the planar magnetic driver and an extremely open design aiming to make the headphones disappear, for the benefit of the sound. These headphones are also suit the audio equipment of the highest class.
Kennerton 80 mm planar magnetic carbon-fiber speaker drivers deliver the absolute acoustic purity and offer unprecedented levels of clarity and resolution to sound.
The listening experience is outstanding in terms of realism, natural sound reproduction, dynamics, and clarity
We aim for reliability and durability, and so used simple but functional construction.
Aerospace grade aluminum and steel used. Quality wooden ear cups.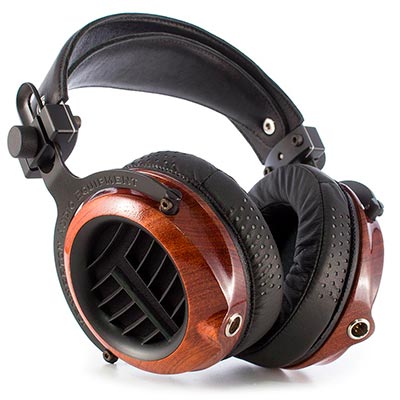 PLANAR MAGNETIC HEADPHONES
We have updated the design of the headphones, making it more modern and stable.
Thror Novel is the latest and the best version of our flagship model. It is one of the highest peaks in the field of planar headphones.
CUSTOM LITZ CABLE 2 X MINI-XLR / 4-PIN BALANCED XLR
In order to achieve the highest possible sound level, each pair of Thror Novel headphones is equipped with a custom hand-woven cable specially designed for it from a limited stock of vintage litzendrat of a special series produced in the 40s of the 20th century. Never before has Thror sounded as expressive and transparent as in the Novel version!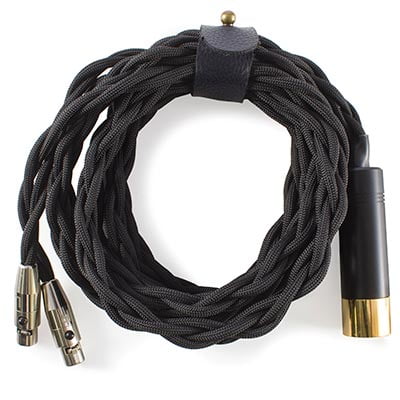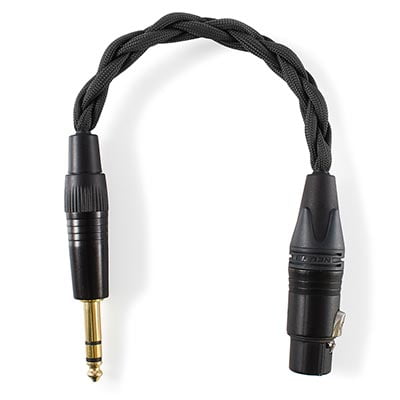 4 PIN BALANCED XLR- 6,3 TRS ADAPTER
To ensure maximum universal use with any amplifier, the Thror Novel is equipped with a custom cable with a 4-Pin Balanced XLR connector and a 6.3 mm TRS adapter made of the same material and technology as the cable itself.
The woven case will help protect the headphones from dust and scratches, so that you can preserve the beauty of your headphones in its original look for a long time.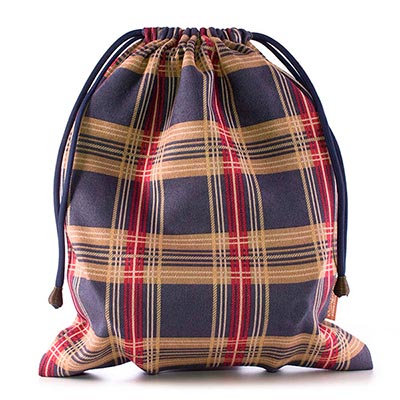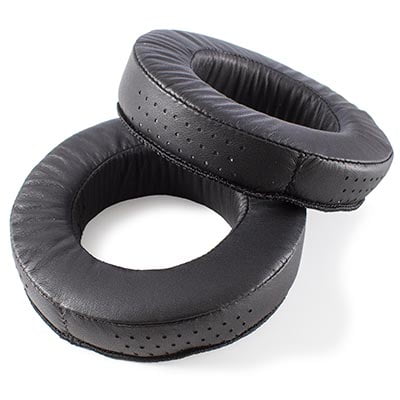 SECOND PAIR OF LEATHER CUSHIONS ECL-02 BLACK
In order for the listener to adjust the sound of Thror Novel to their individual taste preferences, each pair of headphones comes with two pairs of different ear pads, replacing them allows you to get a more bass and warm sound or a more neutral and crystal clear sound. Thror Novel lets you choose the best for you!
COMFORTABLE ECO-LEATHER CASE
A case is designed to protect and make your headphones easy to transport.
Keep your headphones safe from damage and easily portable with the Full Sized Headphone Case.
It gives you durable protection. The shell and the inside has a soft lining that keeps your headphones safe from scratching and damage.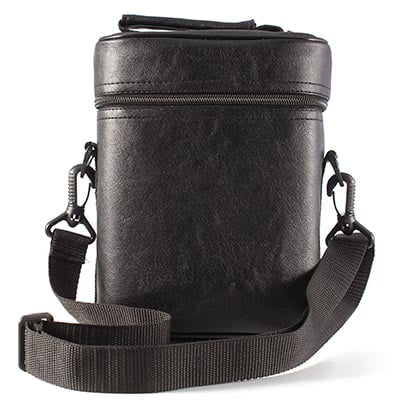 WHY PLANAR MAGNETIC?
In our eyes, we see the perfect headphone as a cross-breed of the dynamic and electrostatic technologies combined into one. Whereby taking the airy and extremely detailed sound of an electrostatic driver, and combining it with the power and impact of a dynamic transducers. This enables us to achieve a sound that's both natural and engaging.
When we looked at the market to see what our competitors have been producing in the last couple of years, we were surprised to find that the most recent planar magnetic headphones all had the same design and thus also shared the same flaws. This indicated to us that the 35-year old planar magnetic technology hasn't evolved with time.
We got to the drawing board and started to make our own drivers from scratch. One of our core goals was to minimize internal structure resonances and optimize sound wave patterns, in order to create a clear, low-distortion sound frequency. To achieve this, we created several patent-pending core innovations. Its magnetic structure is designed to eliminate both unwanted resonances, and unify magnetic field distribution over the total frequency range.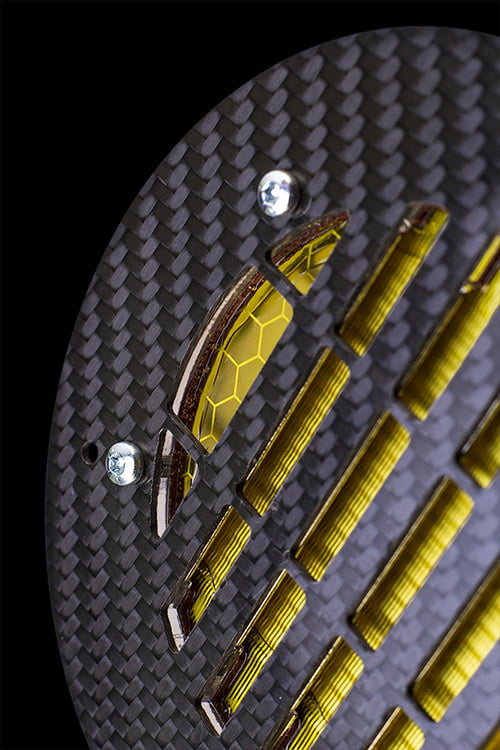 SO WE STARTED MAKING OUR OWN DRIVER FROM SCRATCH.
Our drivers are solely designed and produced in Russia, which involves a facility that also work for the aerospace and military industries, which ensures the highest quality and durability of our headphones.
A new 80mm planar-magnetic driver, with every aspect of this technology being implemented, such as phase coherence, flat impedance and a low-mass diaphragm.

Multi-layer 8 µm polyimide film diaphragm, tested to have the highest reliability and longevity in the most extreme environmental conditions.

FEM-Optimized Magnet System with 10 neodymium magnets arranged in symmetric push-pull configuration.

Unique semicircular bar magnets.

A semicircular form therefore has many advantages over the ordinary rectangular shaped bar magnets: It gives a more uniform magnetic field, greatly reduces internal resonances and produces an optimal sound.

Our driver allows greater sensitivity, thanks to its powerful magnets and low-mass diaphragm. It can therefore be easily driven by portable devices.

The driver is made of super strong and light material – Carbon.
We aim for reliability and durability, and so used simple but functional construction.

 




Aerospace grade aluminum and steel used. Quality wooden ear cups.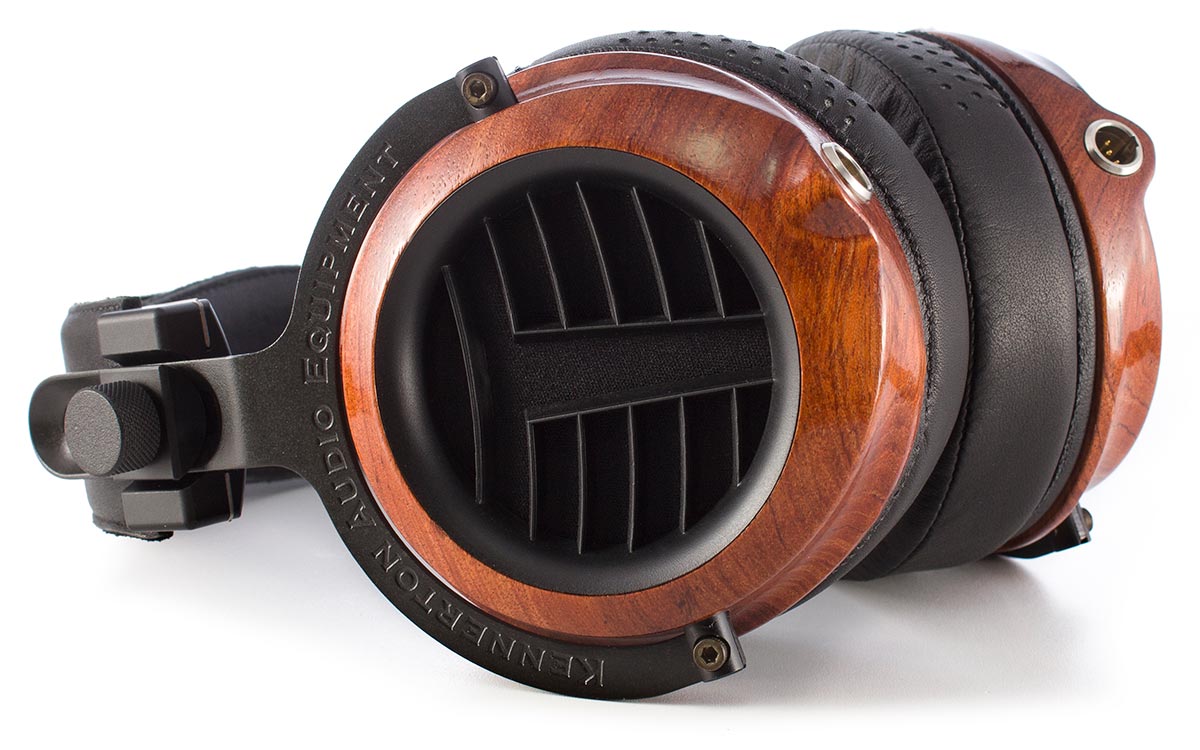 THE MANUFACTURING PROCESS OF STANDARD WOODEN CUPS
All wood types used for making the headphones' assembly and cups always undergo multiple different processes. We use drying and coating methods which have antibacterial substances making the cups pleasant to look at and resistant against environmental factors.

Our wooden cups are made by a specific in-house developed procedure. The wood types and geometry of acoustic design, influences the sound and we therefore take this into account when producing and designing our cups.

Cups are manufactured by a 3D model on a computer controlled by a precision machine; the machines have extreme processing quality and geometric shape repeatability.

After the milling operation, the cups are sanded and polished by hand.

After sanding, wood is coated by using special oils to protect it from humidity and prevent it from deteriorating.

After that, the work pieces are processed with microwaves for several minutes in order for the oils on the cups to avoid deterioration.

After that, the cups are covered by hot bee-wax and dried in a special drying chamber for about 1.5 hours. Temperatures may reach 74 degrees centigrade (where it varies from 60 to 74 degrees centigrade depending on the type of wood).

Drying is followed by the cups being cooled at room temperature for at least 6 hours. The work piece is ground for the second time, hot wax is again applied; which is again followed by drying the cups at the same temperature 74 degrees, for about 8 hours.

The closing stage of the work includes thorough polishing of the cup, laser engraving of the logo and other elements as per the design. In some cases, patina forming treatment is applied for a decorative finish that makes the surface look perfect.

If the client prefers a varnish coating instead of a wax coating, we cover the product with three layers of eco-friendly, super-strong polyurethane varnish with intermediate drying and polishing of each layer. We use only the best and safest Italian materials, which are traditionally used in restoration workshops and in the manufacture of musical instruments.
Note: Each pair of headphones is one of a kind, and due to the nature of handwork, slight variations in wood grain may occur.
Aerospace grade aluminum and steel.
High-quality wooden ear-cups.
Natural Leather
A strap-design headband which allows even weight distribution over your head.
Patented system of individual adjustment of the headphones up to your personal sizes in two planes with a firm fixation of the results. You adjust the headband for yourself once and for a long time, not worrying about it in the future.
Fine lambskin leather.
Soft ear pads, that creates a comfortable listening experience.
Specifications and the contents of delivery are subject to change without notice.